BE IMMORTAL
DRINK IMMORTAL COFFEE
THE NO CRASH COFFEE
Drink Coffee Stronger Than Your Feelings
Coffee with a story
What is Immortal Coffee?
Cofounded by UFC legend Matt "The Immortal" Brown.
Immortal Coffee sources the world's highest quality coffees with the extra kick needed to boost you into action.
Immortal Coffee undergoes a rigorous selection process from farm to cup. Sustainably sourced via fair or direct trade, Immortal Coffee can be traced all the way back to the farm where it was grown. We ensure all our coffee is fresh roasted in small batches to ensure maximum freshness.
OUR STORY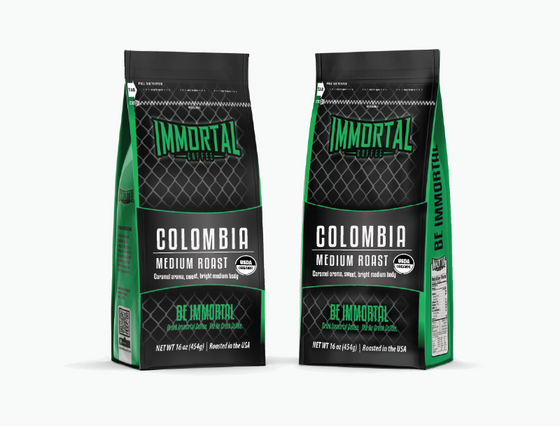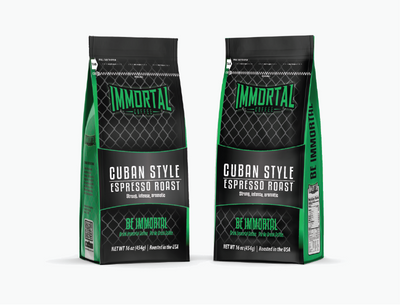 FRESH ROASTED COFFEE
SUBSCRIBE & SAVE
Join The Immortal Coffee Club to get exclusive offers and 20% OFF. Fresh coffee delivered right to your door as often as you choose. Never run out of coffee or have to rush to the store. No contracts and no fees. Just pure delicious coffee as often as you please.
Shop Coffee
VISIT OUR OHIO TRAINING FACILITY AND OPTIMIZE YOUR NITRITION
IMMORTAL MARTIAL ARTS CENTER
Located in just outside of Columbus in Lewis Center, Ohio.  Owned and operated by Matt "The Immortal" Brown and his business partner Conor Flynn.  Immortal Martial Arts Center offers training in Mixed Martial Arts, Muay Thai, Submission Grappling, BJJ, Judo, Boxing and other forms of modern and traditional Martial Arts.  Also offering a Warrior Kids Program for ages 7+ and a Lil Warrior Kids Program for ages 4-7.
Visit Immortal Martial Arts Center
IMMORTAL DIET OPTIMIZATION
Optimize the way you live through nutrition.
Visit Immortal Diet Optimization